Our Story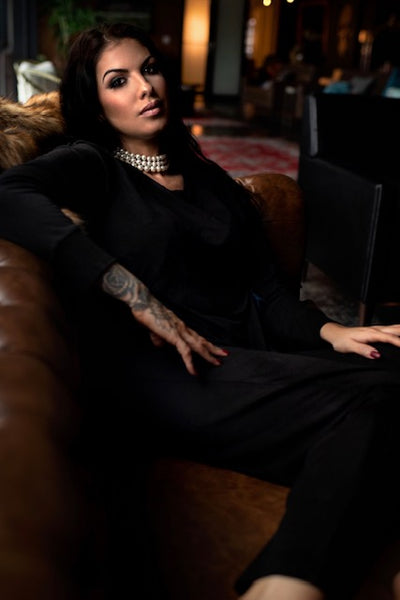 Hauzer Home is a high fashion bedding company based out of Montclair, NJ, producing lavish sheets made with love.
Owner and designer Olivia is dedicated to crafting quality
bedding that feels as good as it looks. Made from the finest natural cotton and
organic eucalyptus, each printed sheet promises to transform the marital bed
into a cozy sanctuary. Every product comes beautifully packaged in a sleek
black box complete with an elegant ribbon for a truly luxurious wedding gift.
Since the age of three, Olivia has been deeply involved with the textile
industry, with both parents holding careers in manufacture and design. They
have designed bedding for numerous Department Stores around the world.
Branching out into a solo business, this experienced designer is proud to use
the same factories for Hauzer Home that have been in the family for decades.
The Factory also creates jobs for women so they can provide for their families.
Taking this same appreciation for connection and personal touch, Olivia donates
to several charitable organizations with every purchase. Hauzer Home's
award-winning sheets are available across Amazon, Wayfair, and the company
website. Olivia strives to create an entire experience from the moment couples
open the signature black box. Each sheet is lightweight, with a cashmere feel,
and is delivered pre-washed with an extra deep pocket. Hauzer
Home offers an extensive selection of styles, including vintage florals
and textured plaid, to suit any master bedroom decor. As Olivia always says
" Your bed is where you go to feel safe, where you cuddle with your loved
ones, pets, watch movies and just need to escape. The bed is where you start
your day to where you finish it. Anywhere you go or wherever you are, you
always cannot wait to just jump into your bed. This is why I wanted to design
the best sheets possible. Your bed is your sanctuary."  Each Sheet
set that is purchased, most of the proceeds go to a foundation. Hauzer Home is
not only a bedding line but a place where we give back.